Our Mission
We see our mission as threefold:
To serve as a permanent repository for documents, media, artifacts and other memorabilia matching our focus, and properly identify, catalog and preserve these items
To serve as a resource to the public at reasonable costs for print and media information relating to Milwaukee's transit history
To offer permanent and traveling displays of such memorabilia as nostalgic remembrances of the past as well as an educational tool for those interested in this area's transit history.

Museum Beginnings
We incorporated in Wisconsin as the Milwaukee Transit Archives & Museum, Inc. on December 22, 2004. Searches for affordable quarters for an archival museum led to office space in the lower level of a building at S. 102nd Street & W. Lincoln Avenue in West Allis. We took occupancy on August 31, 2004, first acquiring display and archival storage cases, and converting the space to Museum use. Gradually, we opened to the public, acquired volunteers, and established hours of operation. We adopted our By-Laws in November, 2006, and our non-profit 501(c)(3) status was approved by the IRS on May 6, 2007. In November, 2017, we completed our move to a 2-story building purchased by the museum at 4763 S. Packard Avenue in downtown Cudahy, Wisconsin.
How We Are Unique
There are a number of similarly sounding and similarly focused groups in the metro Milwaukee area. Here is what separates us from the pack:
MILWAUKEE TRANSIT ARCHIVES & MUSEUM
We are the only archival museum solely dedicated to preserving the transit history of Milwaukee and Southeastern Wisconsin.
We are the only archival museum with particular emphasis on the Milwaukee Electric and North Shore Lines, their predecessors and successors.
We maintain a site in Cudahy open to the public, containing museum galleries and archival storage.
Our galleries showcase artwork, scale models, artifacts and other memorabilia representing streetcars, interurbans, trackless trolley and motor buses from the late 1800s to the present. Our archives include extensive photo collections, maps, drawings, books and pamphlets, and timetables, passes, tickets and transfers.
We publish the Milwaukee Transit Heritage periodically for our members.
Through our Milwaukee Electric Traction Club division, we present each year museum displays and operating historic trolley layouts at TRAINFEST and other venues.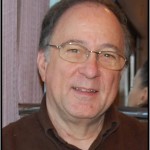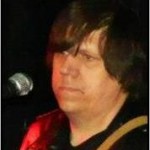 Directors & Officers
Presently, the organization is tightly-held, with the following persons assuming its leadership:
JOHN GIOVE - President and CEO.
Educator with the Milwaukee Public Schools from 1965 to 2000+, serving for 34 years as a teacher and Director of Student Activities at Bay View High School - his alma mater. Authored A COMMUNITY WITHIN A COMMUNITY - Fifty Years at Bay View High School. Performed many leadership roles with the Wisconsin Association of School Councils, National Association of Student Councils, and National Association of Student Activity Advisers. Program Director and Board member of TMER&THS from 1997 to 2008. Director and volunteer for the East Troy Electric Railroad. Avid collector and aspiring modeler of O scale train and trolley models.
DEVONNA JOY - Secretary/Treasurer.
Attorney and sole practitioner of the Consumer Justice Law Center, LLC, a consumer protection law firm in Muskego, Wisconsin. Wisconsin State Coordinator and Board member for the National Association of Consumer Advocates. Supporter of Wisconsin Adopt a Golden Retriever rescue, and an accomplished watercolorist.
MICHAEL KRACZEK - Vice-President.
Lead Server Analyst at Rockwell Automation, formerly Allen-Bradley, in Milwaukee. Former officer and Board member of The Milwaukee Electric Railway & Transit Historical Society and O scale traction modeler. An avid Christian rock fan who plays guitar along with his son on drums at local venues and his church.
Museum Hours Of Operation
Museum Hours: Please check our Facebook page or call us for updates. We are accepting new & renewal memberships and donated items at our new address. Call for details.
Phone: 414-345-7210
Directions
DRIVING DIRECTIONS
Exit I-94 or I-794 at Layton Av.
Go east to Packard Av, at signals after crossing RR tracks
Go south on Packard Av. 1 ½ blocks to 4763 on west side